The evolution of photography, which started as a series of experiments in darkrooms and inventors' workshops, has gone through a series of technical revolutions to become the pervasive art and media we know today.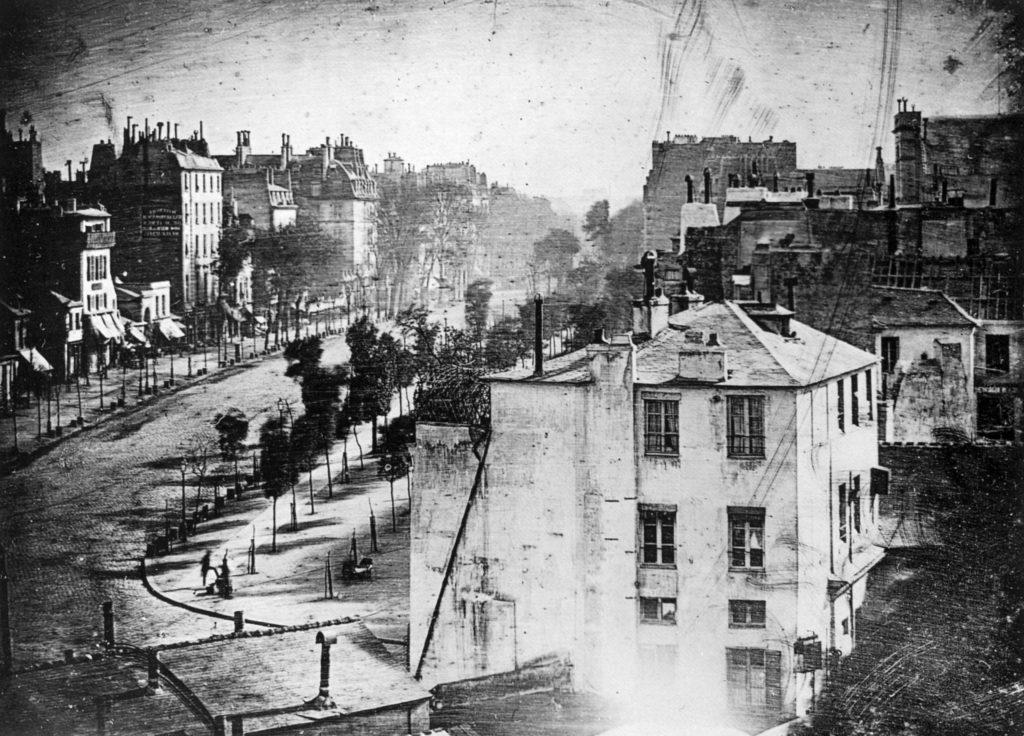 The first major milestone in this evolution was the invention of the daguerreotype by Louis Daguerre in 1835. [To learn more about Daguerre and his invention, click here]. The process, which involved exposing a silver-coated copper plate to iodine vapor, made it possible to capture images with unprecedented sharpness.
The next step was the development of glass plate photography. Wet collodion glass plates, introduced in the 1850s, allowed for shorter exposure times and better detail reproduction.
At the turn of the century, innovation took a new turn with the introduction of flexible film. This made photography more accessible to the general public. [George Eastman], the founder of Kodak, played a crucial role in this transformation.
The modern era of photography began with the advent of digital photography in the 1990s. Digital cameras do not need film and allow for great freedom in modifying and sharing images.
Today, with smartphones, photography has become an integral part of our daily life, as you can see in our [article on mobile photography].
As we look towards the future, who knows what new advancements await us? One thing is certain: the evolution of photography is far from over.
To learn more about the history of photography, you can check out this [trusted external source].