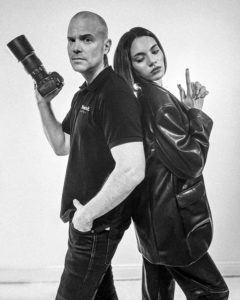 Welcome to our photography studio based in Geneva, Switzerland. We specialize in capturing beautiful portraits that truly reflect the essence of our subjects. Our team of experienced photographers use a combination of natural light and cutting-edge equipment to create stunning images that will last a lifetime.
Whether you're looking for a professional headshot, a family portrait, or a personal project, we are dedicated to providing you with top-quality service. We take the time to get to know our clients and understand their vision, in order to create images that truly reflect their personality and unique style.
In our studio, we believe that every person is beautiful and unique, and we strive to bring out the best in each of our subjects. Our goal is to create photographs that are not only visually stunning but also emotionally powerful.
Our studio is located in the heart of Geneva, making it easily accessible for our clients. We have state-of-the-art technology and offer a range of services such as retouching, printing, and framing.
If you're looking for a portrait photographer in Geneva, look no further than our studio. Contact us today to schedule your session and let us help you create beautiful lasting memories.