Inspiration: The Saint Antoine Promenade in Geneva features a long alleyway lined with chestnut trees on one side and an ancient paved path on the other, fringed with charming private hotels. The shadows cast by the trees along the alleyway engage in a fascinating dialogue with the shapes of the clouds in the sky.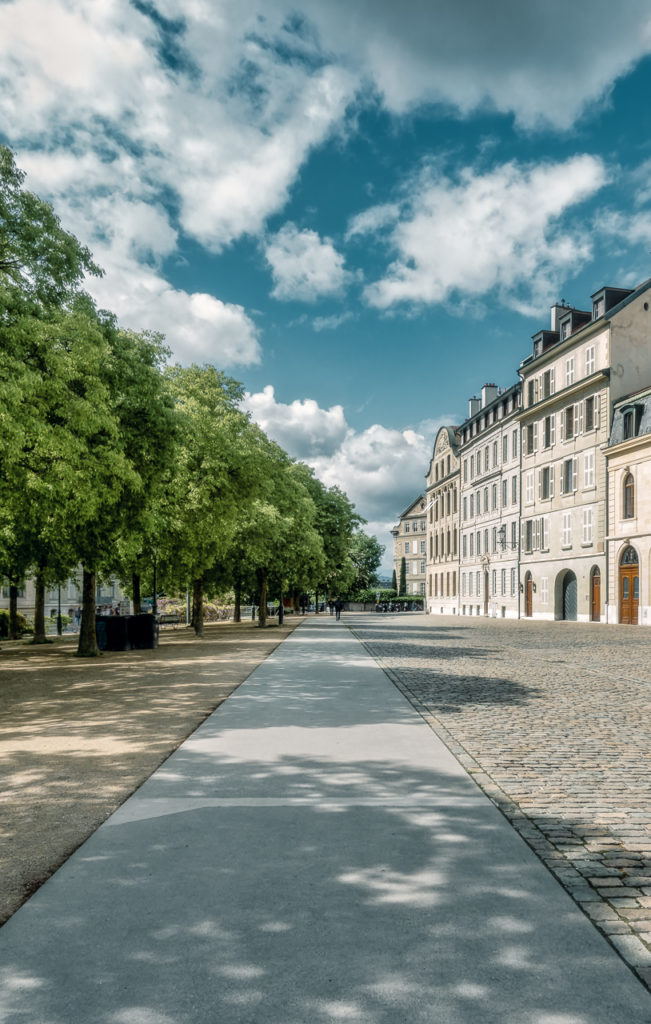 Theme: The interaction between nature and architecture, shadows and light, old and new, reality and illusion.
Additional Details: This piece captures a typical urban landscape of Geneva, resonating with historic charm and tranquility. The harmonious fusion of natural elements with architectural structures evokes a sense of timeless elegance and serenity, making it a perfect addition to any art collection.
To discover other perspectives of this captivating scene, I invite you to view the color version here and the black and white version here. Each interpretation offers a unique sensation and highlights different aspects of this historic urban landscape.
Technique: Digital Photography
Art Style: Fine Art Photography
Dominant Colors: Blue, Green, Beige
Artwork Size: 2928 x 4607 pixels