Journeying often unveils unexpected splendors, landscapes that narrate tales of bygone epochs and the magnificence of nature. In a 2007 sojourn to Yunnan, I was graced with such a wonder.
There, the karst stone forest unfurled, molded over eons by the remnants of ancient oceans. Towering majestically before me were these stoic stone pillars, remnants of a once submerged world, standing bold against a turbulent sky. Such moments vividly remind me of my drive to travel, seeking those ephemeral yet deep connections to a realm often elusive. In these tranquil instants, removed from the bustle of the modern world, one is engulfed in sheer reverence for nature.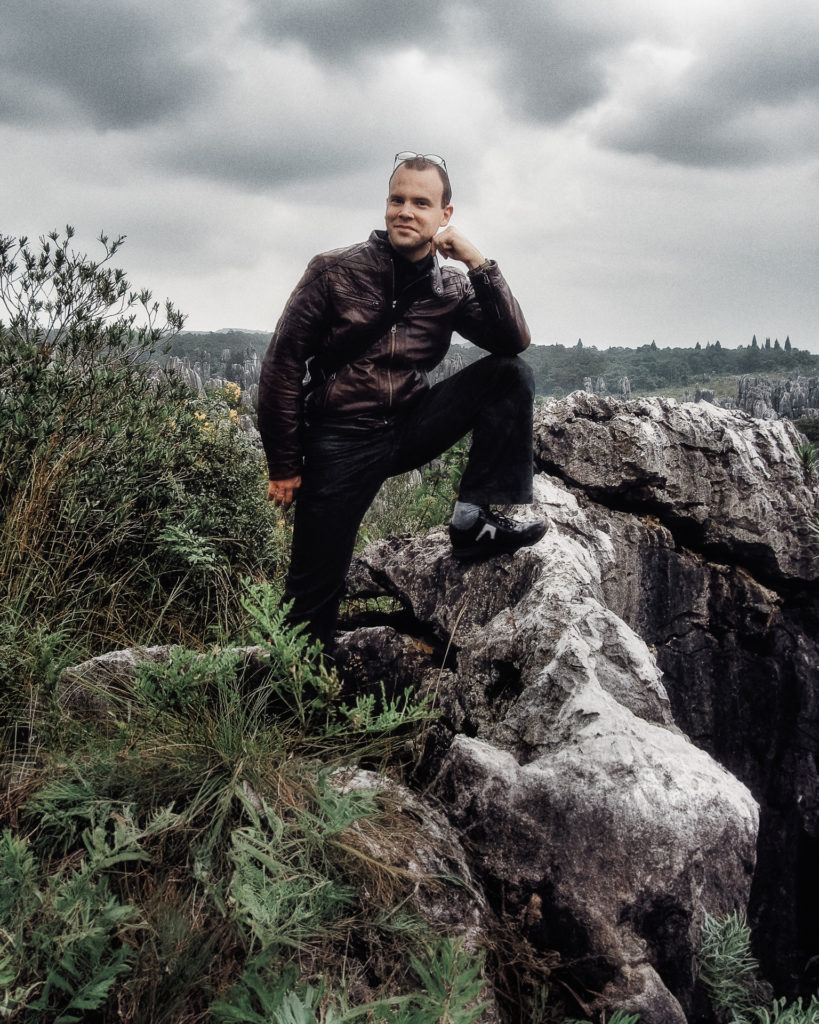 Ever journeyed to a locale that seemed frozen in another age? I'd cherish hearing about your adventures below.
Pour plus de clichés de ce voyage et d'autres aventures, suivez-moi sur mon compte Instagram dédié.
@benoitbruchezphotography